Septic Tank Inspections Based in Wilson, NC
Knowing the Septic System in Detail
Simple as a septic system may seem, evaluating its health really requires an expert, not someone that just glances at the system while he is there pumping the tank. Hiring a licensed inspector who has received formal training in the science of septic systems and governed by the state will ensure you get the knowledge you need about your system.
Septic inspections are a great solution if you are having more than normal maintenance concerns to explore and understand your entire system and identify any problem areas or areas of concern.
Septic inspections are also very important in the due diligence stage when in the process of purchasing a home with an existing septic system, providing insight in the health of the system.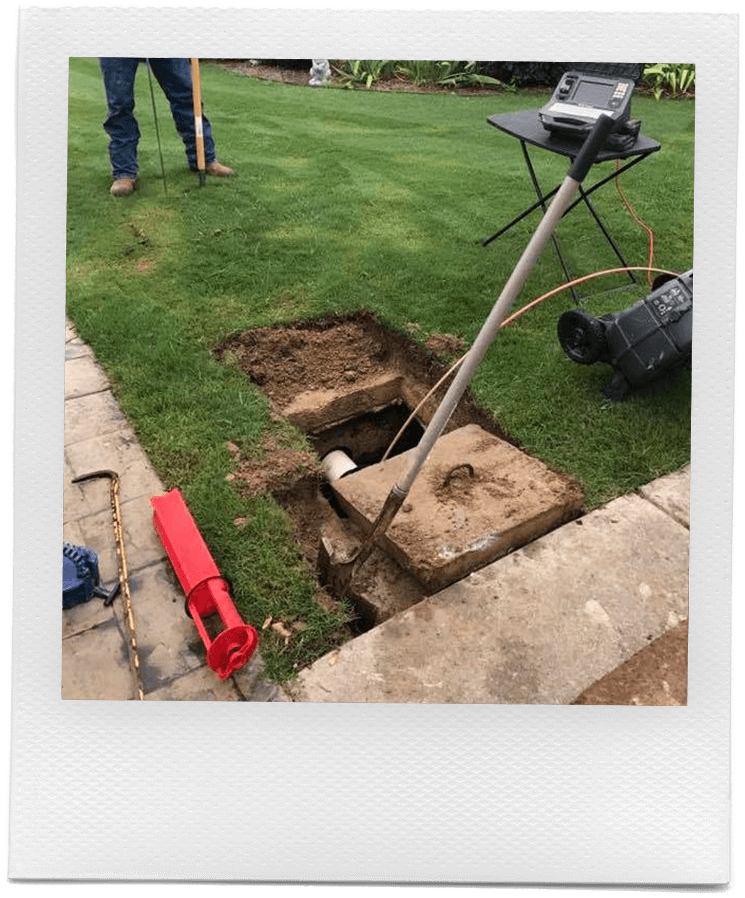 Real Estate Point of Sale Inspections
For those that are buying or selling a home, a thorough inspection is necessary just as any home inspection prior to closing. If the system is not functioning, you could be looking at a $5-40K+ project after your purchase, so knowing the condition of the system is extremely important.
Our licensed Wilson septic tank inspector performs and provides:
Full inspection of the emptied septic tank and tank baffle; septic pumping is required and included for all inspections
Location, capacity and layout of the tank and pump tanks if present
Distribution box location and excavated if needed
Drain field marking and inspection
A detailed report will identify and record the findings, written and visual records are included
Identify adverse operations and any environmental concerns
Whether or not the system meets design, performance, and regulatory requirements
Don't get caught with an expensive repair! Replacing a septic system can be an unexpected expense. Hiring a certified inspector to provide a quality septic tank inspection in Wilson and throughout Eastern North Carolina will ensure the entire septic system has been located and components evaluated.
---
Let us be the team you turn to for septic tank inspections in Wilson! Call us at (252) 262-2708or contact onlineto schedule your septic service.
---
Proud Members of the North Carolina Septic Tank Association
Trust the Experts!
Join Our Team!
Stacy & Sheryl Creech would like you to be a part of the Creech's family! Contact us today to get started.
Choose Creech's
We're Committed to Working With You to Provide the Perfect Solution for You
No Job Is Too Big or Too Small

Honest Service

Locally Owned & Operated

Tailored Solutions for You

Leaders in Technology

Customer Satisfaction Guaranteed