Wilson Water Treatment Services
Enhance the Quality of your Water With Water Purification Services in Eastern North Carolina
At Creech's, our certified plumbing and water experts are always ready to provide the best water treatment services in Wilson. We believe that there has never been a better time to bring one of these systems into your home! Our solutions are proven to significantly reduce the number of unwanted minerals and contaminants in your water, making it healthier and better-tasting.
---
Contact us at (252) 262-2708 today to learn more about all of our Wilson water treatment services 
---
How Hard Water Can Impact Your System
Water is essential to life. Just think about all the things that you use water for in your home – drinking, bathing, cooking, clothes washing, and more. Not only that, consider all the fixtures and appliances that use water, including your dishwasher, washing machine, toilets, sinks, tubs, and water heaters.
If you have hard water (i.e. water with excessive minerals like calcium and magnesium), it can disrupt the flow of life in many ways.
There are several adverse effects of hard water in your home, including:
Loss of energy efficiency
Dry skin and dull hair
Clothes that fade faster
Higher utility bills
Unsightly spots on dishware
Stains on sinks, bathtubs, and toilets
Stains on clothing
Scale buildup on plumbing fixtures
Increase the frequency of plumbing repairs
Decreased longevity of plumbing equipment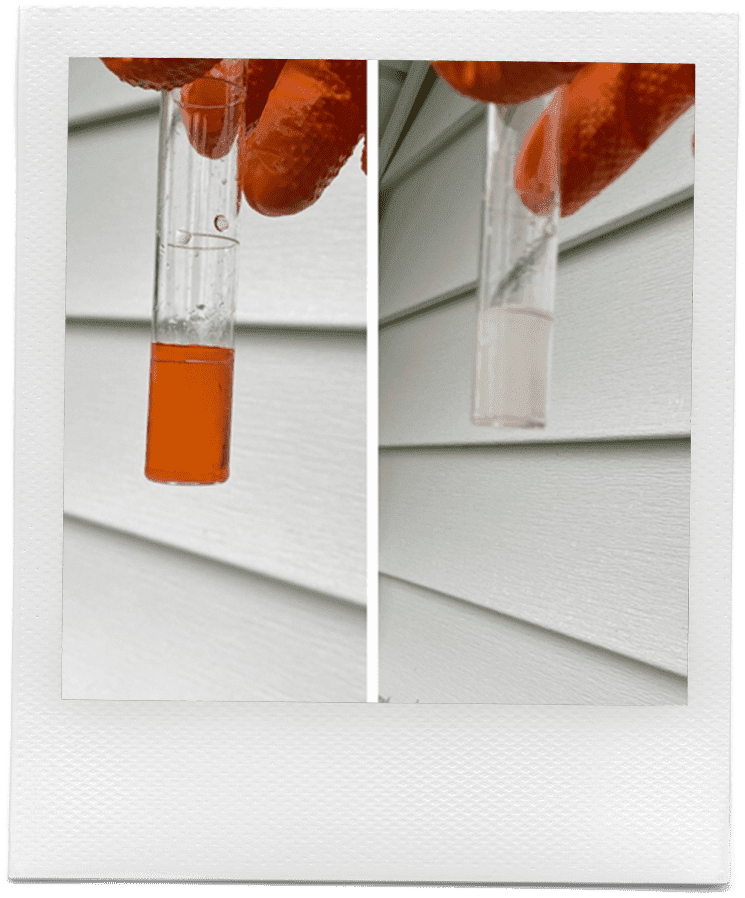 In addition to these issues, hard water can also put your health in danger when consumed in large quantities. Studies have shown that those who drink water with substantial amounts of calcium and magnesium are at a higher risk of certain medical conditions, such as cardiovascular disease, heart disease, and neural disorders.
Say Goodbye to Hard Water
While hard water can be a cause for concern, the good news is that there are solutions available to get rid of it. At Creech's, we install water softener systems that can reduce the hard water in your home. These systems work to "soften" the water by removing the excess minerals that are making your water "hard." The result is crisp, clean water that tastes great and won't harm your plumbing system.
When you entrust the installation of your water softener to our professionals, we'll take the time to do it right. Our services come at a fixed rate, so you know exactly what you'll pay before we begin work. Also, since we are a fully licensed and insured plumbing company, you can have total peace of mind about the service you receive.
What Are the Benefits of Installing a Water Softener?
Hard water can cause a range of problems in your home, from scale buildup in your pipes and appliances to dry skin and hair. If you're experiencing any of these issues, it may be time to consider installing a water softener system.
Here are some benefits of installing a water softener:
Reduced scale buildup in pipes and appliances
Extended lifespan of water-using appliances
Softer, smoother skin and hair
Increased efficiency of soap and detergent
Decreased water spots on dishes and glassware
Improved taste and odor of water
At Creech's Plumbing, we offer a range of water softener options to fit your needs and budget. Our expert team can assess your water quality and recommend the best solution for your home. Reach out to our team today to learn more!
What if My Water Smells Like Chlorine?
Unfortunately, hard water is not the only type of issue that can arise with the water in your home. Another common problem that homeowners face is water with high levels of chlorine – a necessary chemical for disinfecting municipal water supplies. Even though it does a great job killing harmful bacteria in your water, it can also pose a problem for your skin and health.
Again, there are solutions for this type of issue. One of the most effective methods of removing chlorine from water is a custom system designs by our team. This system filters out the chlorine from the water, leaving you with safer, purer water to drink.
Want Better Water? Contact Us Today!
There are numerous water purification options available to suit your specific contamination issues. We've only discussed two of the most popular water treatment options above, though many more exist. To learn more about all of our Wilson water treatment services, get in touch with Creech's today.
---
For healthier, safer, better-tasting water, contact our Wilson water treatment experts online or at (252) 262-2708 now! 
---
Join Our Team!
Stacy & Sheryl Creech would like you to be a part of the Creech's family! Contact us today to get started.
Choose Creech's
We're Committed to Working With You to Provide the Perfect Solution for You
No Job Is Too Big or Too Small

Honest Service

Locally Owned & Operated

Tailored Solutions for You

Leaders in Technology

Customer Satisfaction Guaranteed