Wilson Drain Field Restoration
Professional Septic Drain Field Treatment in Wilson County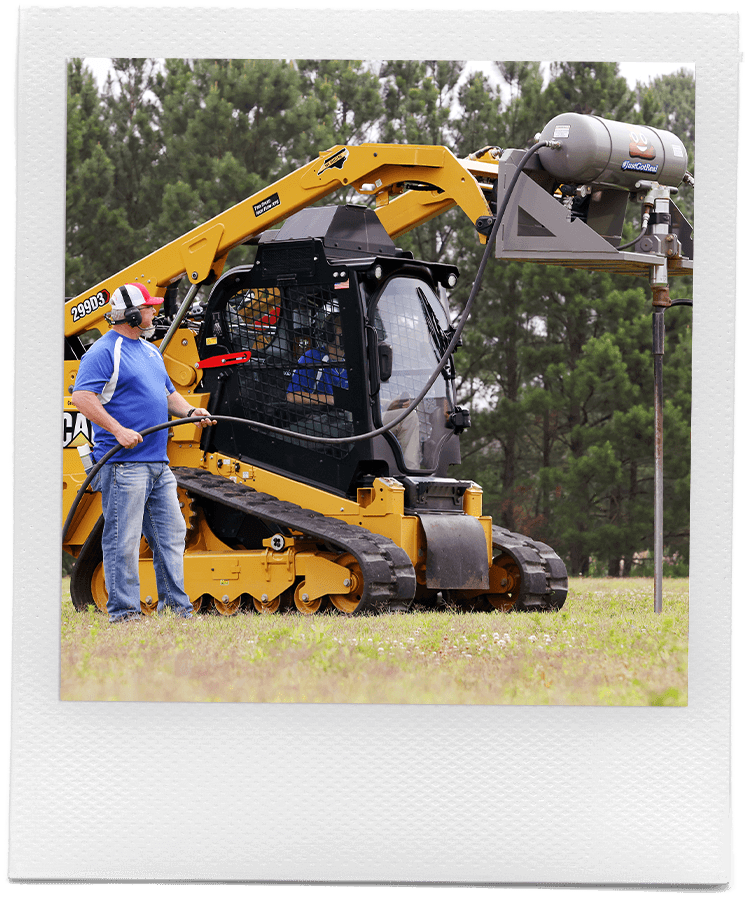 When a septic drain field fails, it can often be because of the soil. Not the septic tank or the drain pipes, but the soil itself is clogged up and compacted. This keeps the fluids from your septic tank from being able to drain out into the soil like they are supposed to. The blockage makes the septic tank back up, and if the problem is bad enough, raw sewage can back up into your home's plumbing fixtures.
At Creech's, we use the EarthBuster Deep Soil Decompactor machine, a state of the art soil shaker machine, to safely open pathways underneath your lawn. This ensures that your septic system fluids can flow freely again, leaching out and away from your system.
---
Are you in need of septic restoration? Call Creech's Plumbing today at (252) 262-2708 or contact us online to learn more!
---
How Does the Septic Drain Field Treatment Work?
EarthBuster injects compressed air around the drain field, at a controlled depth, breaking up an overgrowth of the sewer biomat on the walls of the drainage area and loosening up the material in the absorption soil, so that it moves away and evaporates as designed. The EarthBuster also allows oxygen into the system allowing it to have a healthy environment for the bacteria that can digest the biomaterial.
If you are experiencing any signs of these septic tank problems, reach out to us to see if your system is a good fit:
Wet or soggy soil over your drain field
Foul odors around your drain field
Sewage backing up or overflowing into your house
Gurgling sounds coming from your drains
Black or dark gray ooze from the surface of your drain field
With our restoration process, we give you the option of just putting a few holes in the yard to rejuvenate the existing systems versus putting in a whole new system, tearing up your yard and landscaping. Our drain field restoration process has the ability to fix your septic problems, long-term, by de-compacting the absorption soil, breaking up the biomat and aerating your drain field safely and quickly. This saves your lawn and landscaping from getting destroyed.
Contact Us Today to Get Started
Some companies may just tell you to replace your drain field without considering drain field restoration options, costing you thousands of dollars you could have spent elsewhere. When you call Creech's to handle your septic needs, we will look at every option possible to ensure the best treatment possible at the best possible investment! When it comes to drain field restoration in Wilson and throughout Eastern North Carolina, we're the trusted professionals.
---
Contact Creech's Plumbing today to schedule a drain field restoration service!
---
Proud Members of the North Carolina Septic Tank Association
Trust the Experts!
Join Our Team!
Stacy & Sheryl Creech would like you to be a part of the Creech's family! Contact us today to get started.
Choose Creech's
We're Committed to Working With You to Provide the Perfect Solution for You
No Job Is Too Big or Too Small

Honest Service

Locally Owned & Operated

Tailored Solutions for You

Leaders in Technology

Customer Satisfaction Guaranteed