Wilson Water Heater Repair & Installation
Providing Solutions for Piping Hot Water throughout Eastern North Carolina for 45+ Years
Running hot water—it is one of the everyday "luxuries" that we take for granted whenever we step into a steaming shower, soak the dishes, turn on the laundry machine, or fill a coffeepot. Therefore, it is more than bad news if you notice that your water heater is not working properly. Whether you need a new water heater installation, timely repairs, or routine maintenance, our team of technicians is here to cater to all your hot water needs. With years of experience and a commitment to customer satisfaction, we guarantee efficient and reliable solutions for residential and commercial properties.
We specialize in providing comprehensive services for both tankless and tank-type water heaters. If you need just a simple replacement of tanks, or if you'd prefer to get a completely fresh modern upgrade without a tank, our skilled technicians are ready to advise you on the heating system which will best suit your home.
---
Contact us for detailed, knowledgeable consultations regarding all your water heater repair needs.
---
5 Signs You Need Water Heater Repair
Here are five common signs that indicate you need water heater repair:
Insufficient Hot Water: If you notice a significant decrease in the amount of hot water your system is producing, it could be a sign of a problem. The issue may lie in a faulty heating element, a malfunctioning thermostat, or a sediment buildup in the tank. A professional technician can diagnose the cause of the insufficient hot water and provide the necessary repairs to restore your water heater's performance.
Fluctuating Water Temperatures: Does the water temperature fluctuate drastically during your shower? Inconsistent water temperatures can be frustrating and uncomfortable. This problem could stem from a faulty thermostat or a malfunctioning heating element. A water heater repair expert can accurately diagnose the issue and make the necessary adjustments or replacements to stabilize the water temperature.
Unusual Noises: Strange noises coming from your water heater can be a sign of an underlying problem. Popping, rumbling, or banging sounds could indicate a sediment buildup in the tank. This sediment can cause overheating, reduce efficiency, and potentially damage the water heater if not addressed promptly. A professional can flush out the sediment and eliminate the noises, ensuring your water heater operates quietly and efficiently.
Leaks or Water Pooling: Any signs of water leakage or pooling around your water heater should not be ignored. Leaks can be caused by a faulty pressure relief valve, a cracked tank, or loose connections. Ignoring leaks can lead to extensive water damage and further complications. It's crucial to have a professional inspect and repair the water heater to prevent further leakage and ensure its proper functioning.
Age of the Water Heater: The age of your water heater can be a significant factor in determining whether it needs repairs or replacement. Most water heaters have a lifespan of around 8 to 12 years, depending on usage and maintenance. If your water heater is approaching or surpassing its expected lifespan, it may be prone to more frequent issues and decreased efficiency. A professional evaluation can help determine if repairs can extend its lifespan or if a replacement is the better option.
Traditional Tank Water Heater Replacements
When it comes to water heaters, one size does not fit all. Instead, you can choose your heater depending on the size and style of your home, the number of rooms, and the number of occupants utilizing the water in your home. Many traditional homes come with conventional water heater tanks. The insulated tank keeps water warm until it is ready to be used, which is handy unless your tank is not large enough, or if you are using greater amounts of hot water daily. We can completely replace old or faulty tanks. If you are looking to upgrade your heating system, we are well-equipped to handle these heaters as well.
Upgrading to a Tankless Water Heater
While many houses do come with traditional water heaters that use tanks to hold hot water, it might be beneficial to upgrade to a more modern, tankless heater. These kinds of heaters have coils that are filled with water and can immediately heat water whenever you need it on-demand. Even if you have a large family, this type of system is perfect for efficiently heating a great amount of water in different rooms simultaneously.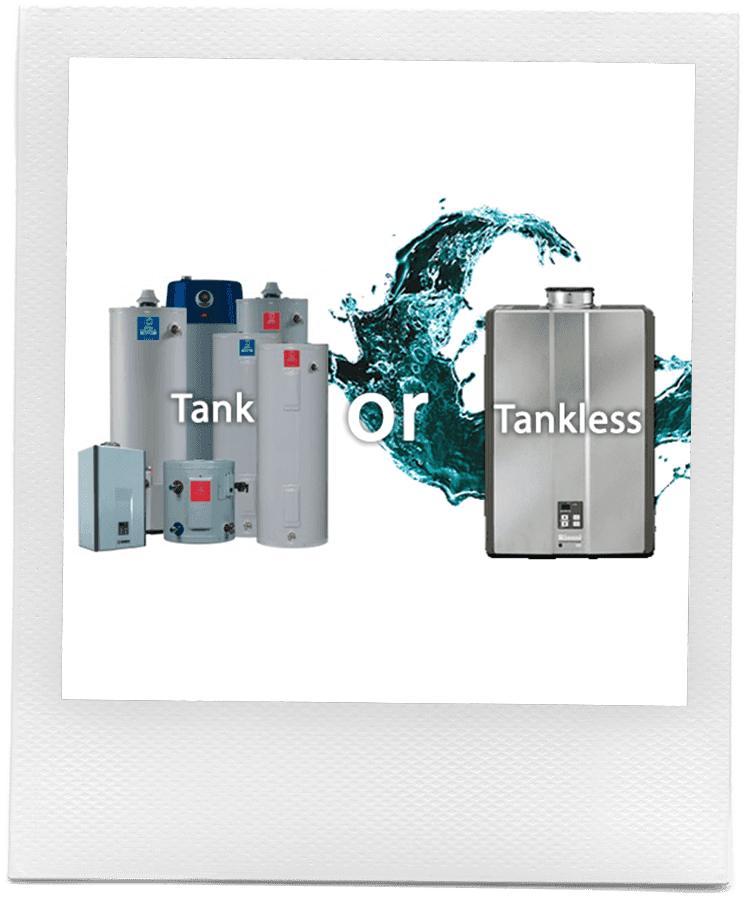 Just some examples of the benefits of tankless water heaters include:
Increased energy efficiency, using 40% less energy than tank models
A continuous flow of on-demand hot water
Lower utility bills due to lower waste
Unlimited supplies of water for filling large hot tubs or whirlpools
A longer water heater life-span
Lack of greenhouse gases in electric models
No risk of flooding due to ruptured or corroded tanks
Compact size and space of water heater can allow it to be installed on walls or inside cabinets
Most units are remote-controlled with a variety of settings
Hassle-Free Water Heater Services
You will never have to worry about hot water again if you have our reliable technicians on call, ready to repair, replace, maintain, or upgrade all of your heating systems. When it comes to water heater services in Wilson, Creech's has got you completely covered.
---
Contact us now at (252) 262-2708 to receive dedicated and trustworthy Wilson water heater repair experts for all your water heater needs.
---
Join Our Team!
Stacy & Sheryl Creech would like you to be a part of the Creech's family! Contact us today to get started.
Choose Creech's
We're Committed to Working With You to Provide the Perfect Solution for You
No Job Is Too Big or Too Small

Honest Service

Locally Owned & Operated

Tailored Solutions for You

Leaders in Technology

Customer Satisfaction Guaranteed