Trenchless Sewer Replacement and Repairs
Trenchless Sewer Line Replacements and Repairs in Wilson
Helping Eastern North Carolina Solve Any Sewer Issues Without Damaging Property
Since 1974, Creech's has been helping our neighbors in Wilson and all of Eastern North Carolina find the sewer solutions they need. Our commitment to cleanliness, quality, and care has led us to always look for new ways to make our service process easier, faster, and more effective. That drive has led us to make trenchless sewer replacement and repair services to all of our customers.
Trenchless sewer line services eliminate one of the biggest hassles associated with getting your sewer line serviced – the huge, destructive trenches on your property. Our trenchless services offer a cleaner, faster, and more efficient alternative to conventional sewer line replacements and repairs that provide effective, long-lasting solutions to all your sewer line issues.
---
Schedule your appointment with our Wilson-based trenchless replacement and repair team today by calling (252) 262-2708 or reaching out to us online!
---
Start With an Inspection
Our trenchless sewer line repairs and replacements always begin with a video camera inspection. This will allow us to get a full picture of what's happening inside your sewer line so we can provide you with the services that address your property's needs. Our inspection process is safe and non-invasive, and our technicians will be right there with you to discuss the results and give you a full breakdown of our situation.
Pipe Bursting
Burst pipes may be something you have nightmares about, but pipe busting could be just what your sewer line needs. Pipe bursting is a trenchless sewer line replacement technique that involves destroying, or bursting, your old and broken-down sewer line and simultaneously replacing it with new HDPE (high-density polyethylene) piping.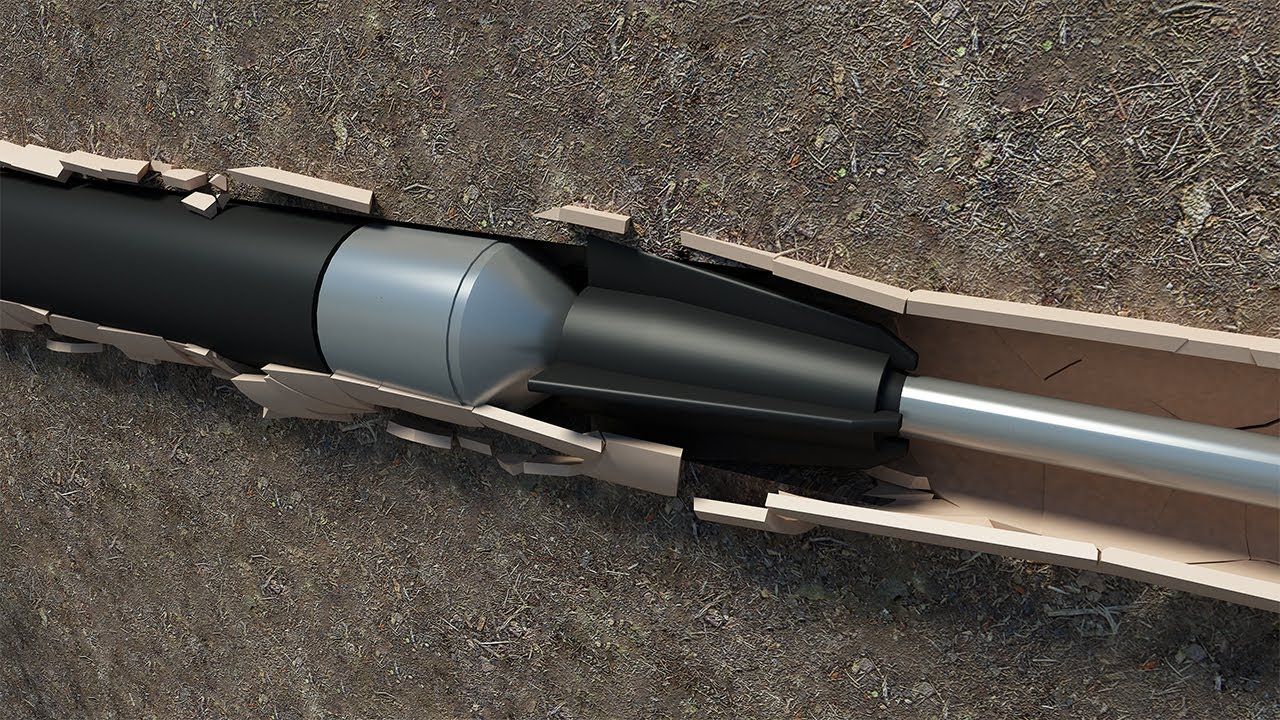 The pipe bursting process is simple – we dig two small, non-destructive access points that we'll use to insert our state-of-the-art equipment into your existing sewer line. An expander will burst the old pipe while pulling the new piping into place, ensuring that it's perfectly in line with the rest of your plumbing. Then, all we'll have to do is ensure the new pipe is properly connected and fill in the holes. The whole process is so fast and easy, you could have a brand-new, long-lasting sewer line in as little as 2 days!
Pipe Descaling and Coating
Cracks, damages, and scale build-up can all impact your sewer line's performance, but don't necessarily require a full pipe replacement. Our trenchless pipe descaling and coating services can fix all of these issues at once, in a fraction of the time it takes to dig a trench and get the job done with conventional methods.
Our technicians will thoroughly clean out your sewer line and coat the inside with a new layer of polymer piping, stopping scale build-up and sealing cracks. This process is minimally invasive, and depending on several factors, can be completed in 1-2 days.
Why Choose Trenchless?
Trenchless sewer line replacements and repairs are just as effective as conventional services, with none of the invasive digging. Due to the lack of trenches and shorter completion times, trenchless sewer services are a great choice for anyone who needs their sewer line serviced but doesn't want to interrupt their routine to deal with repair trucks, trenches, and destroyed property. You can get your sewer line fixed fast and get your life back to normal with just one short weekend of work!
Trenchless Sewer Replacements and Repairs Provide You With:
No unsightly trenches to fill in
No disruption to your routine
No damage to sidewalks, driveways, or landscaping
No damage to other underground pipes and utilities
More savings
Faster completion times
And more!
---
To learn more about our trenchless sewer line repairs and replacements, Wilson and Eastern North Carolina homeowners and business owners can send us a message online or give us a call at (252) 262-2708. Our team at Creech's is always here to help!
---
Join Our Team!
Stacy & Sheryl Creech would like you to be a part of the Creech's family! Contact us today to get started.
Choose Creech's
We're Committed to Working With You to Provide the Perfect Solution for You
No Job Is Too Big or Too Small

Honest Service

Locally Owned & Operated

Tailored Solutions for You

Leaders in Technology

Customer Satisfaction Guaranteed