Septic Pumping & Cleaning with Offices in Wilson
Providing Top-Quality Service You Can Trust
If you have a septic tank, ensuring regular maintenance is key to the long-term health of your system.
The No. 1 cause of early septic system failures are a result of the lack of pumping and maintenance.
Find out more about how we can assist you by contacting our septic cleaning experts in Wilson today! We serve customers throughout Eastern North Carolina.
How Often Should the Septic Tank Get Pumped?
Most tanks have space available for 3-5 years of accumulated sludge before they stop functioning as designed. It is recommended to have scheduled routine pumping before the limit dates are up to avoid leaving your septic tank in an unsalvageable condition, leading to permanent damage and a costly repair.
Our pumping service includes, (1) extraction from both the inlet and outlet sections of your septic tank, not just one end (2) cleaning of the filter on the outlet side of the septic tank if one is present and (3) inspection of the distribution box if accessible.
Have a sewage pump/lift station? Do you have red light/alarm going off on a control panel?
Some septic systems include a sewage pump which requires maintenance as well. Whether you need to replace your old sewage pump, install a new, need repairs or maintenance, we are the technicians you can depend on.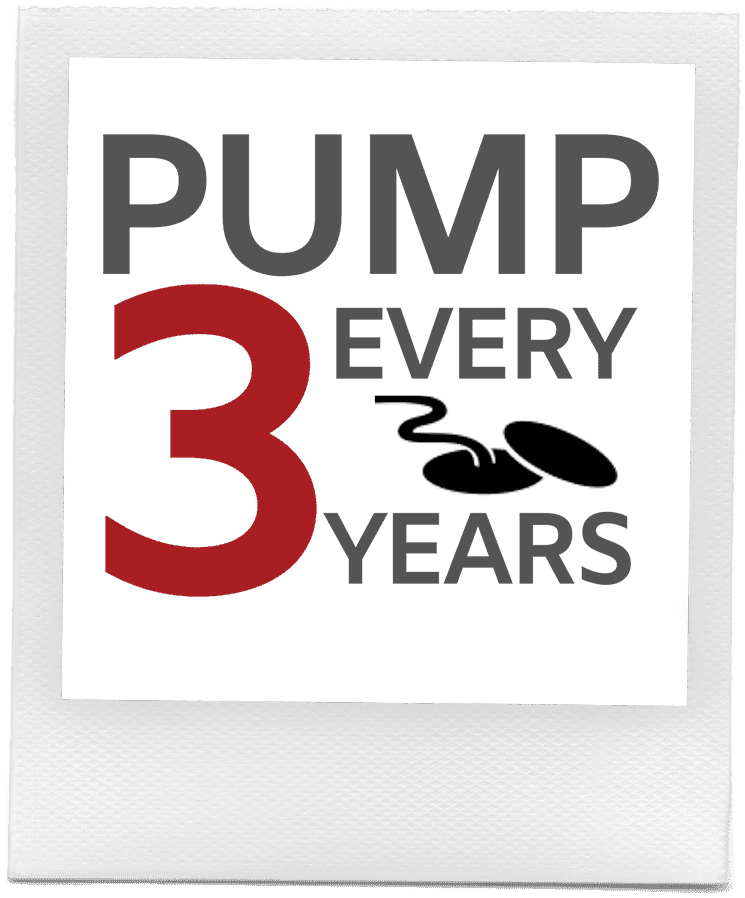 Know The Signs!
How Septic Systems Work
There are a number of different septic systems, each with its own design. It consists of these main parts: the septic tank, distribution box and the drain field. All water from your home goes through a single pipe below the ground that flows to the septic tank. The septic tank is a buried, water-tight container usually made of concrete, fiberglass, or polyethylene.
Its job is to hold the wastewater long enough to allow solids to settle down to the bottom forming sludge, while the oil and grease float to the top as scum. As wastewater enters the septic tank, an equal amount will exit the tank from the other side. As wastewater exits the tank it travels to the distribution box then distributes evenly into the drain field. Incoming water is then absorbed through the soil where it is cleaned by natural means.
The Importance of Maintenance
When a septic tank system is not maintained solids in the tank will build up and flow into the drainfield. This will clog the soils, prevent water from absorbing and clog up the system.
Regular maintenance fees every 3 to 5 years isn't all that expensive, but you could easily spend tens of thousands to dig up and replace a septic system that has totally failed. As the old saying goes, an ounce of prevention is worth a pound of cure.
Systems do vary from another due to tank size, wastewater volume being produced, and system design, and soil, but all require maintenance. The bottom line is to prevent solids from being discharged beyond the septic tank into the remaining components of the system.
Find out more about our Wilson septic tank maintenance services by calling Creech's at (252) 262-2708 or contacting online today! We offer comprehensive estimates.
Proud Members of the North Carolina Septic Tank Association
Trust the Experts!
Choose Creech's
We're Committed to Working With You to Provide the Perfect Solution for You
No Job is Too Big or Too Small

Honest Service

Locally Owned & Operated

Tailored Solutions For You

Leaders in Technology

Customer Satisfaction Guaranteed
Join Our Team!
Stacy & Sheryl Creech would like you to be a part of the Creech's family! Contact us today to get started.