Wilson Septic Tank Pumping
Top-Quality Septic Tank Maintenance and Cleaning Services Across Wilson County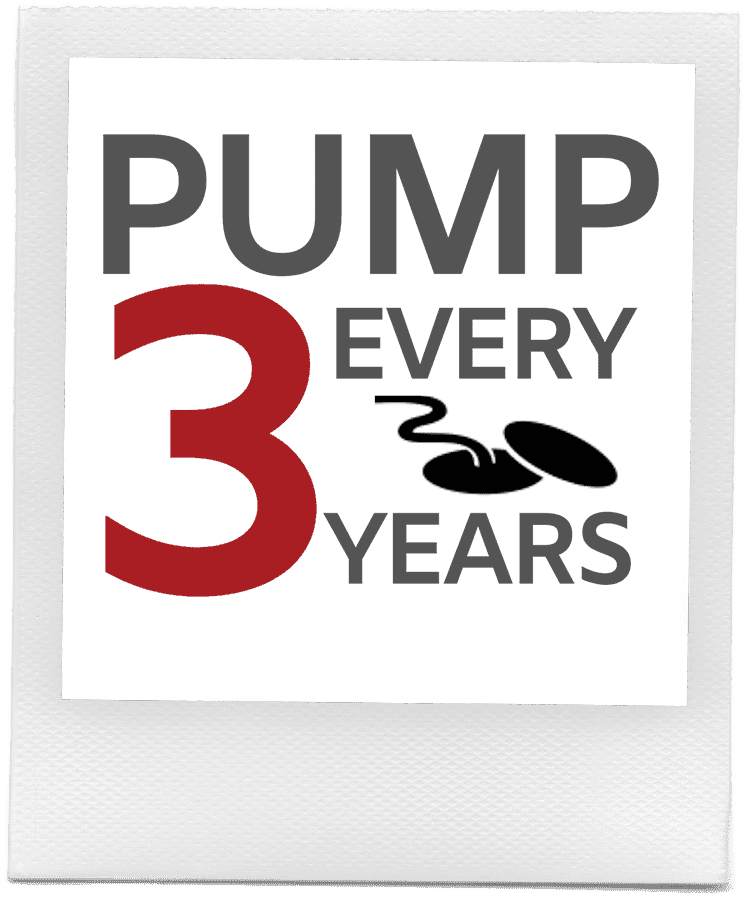 If you have a septic tank, ensuring regular maintenance is key to the long-term health of your system. The No. 1 cause of early septic system failures is a lack of pumping and maintenance.
When a septic tank system is not maintained, solids in the tank will build up and flow into the drain field. This will clog the soils, prevent water from absorbing, and clog up the system.
Regular maintenance fees every 3 to 5 years aren't that expensive, but you could easily spend tens of thousands digging up and replacing a failed septic system. As the old saying goes, an ounce of prevention is worth a pound of cure.
Systems do vary from one another due to tank size, wastewater volume being produced, system design, and soil, but all require maintenance. The bottom line is to prevent solids from being discharged beyond the septic tank into the remaining components of the system.
---
Is your septic tank in need of maintenance? Call Creech's Plumbing today at (252) 262-2708 or contact us online to get started with our Wilson septic tank pumping services!
---
How Do Septic Systems Work?
There are several different septic systems, each with its design. It consists of these main parts: the septic tank, distribution box, and the drain field. All water from your home goes through a single pipe below the ground that flows to the septic tank.
The septic tank is a buried, water-tight container usually made of:
Concrete
Fiberglass
Or polyethylene
Its job is to hold the wastewater long enough to allow solids to settle down to the bottom, forming sludge, during the oil and grease float to the top as scum. As wastewater enters the septic tank, an equal amount will exit the tank from the other side.
As wastewater leaves the tank, it travels to the distribution box and distributes evenly into the drain field. Incoming water is then absorbed through the soil and cleaned by natural means.
Septic Tank Cleaning vs. Pumping: What's the Difference?
At Creech's Plumbing, we understand that maintaining a healthy septic system is crucial for the well-being of your home and the environment. When it comes to septic system maintenance, you may have heard the terms "septic tank cleaning" and "septic tank pumping."
While these phrases are often used interchangeably, they refer to different aspects of septic system care. Let's explore the key differences:
Septic Tank Pumping
Septic tank pumping primarily involves the removal of accumulated wastewater, solids, and sludge from the septic tank. Over time, these materials settle at the bottom of the tank, reducing its capacity and potentially causing blockages and backups.
Pumping is a vital maintenance task that prevents the tank from overflowing and sewage from backing up into your home or yard. Typically, septic tank pumping is performed when the level of solids and sludge in the tank reaches a certain point, which can vary depending on factors like tank size and household usage.
Septic Tank Cleaning
Septic tank cleaning is a more comprehensive process that goes beyond pumping. It involves the removal of not only solids and sludge but also scum, which forms on the surface of the wastewater in the tank.
Cleaning the tank thoroughly helps maintain its capacity and efficiency. It prevents scum and solids from accumulating to the point where they obstruct the tank's functionality. Cleaning may also include inspecting the tank and its components for signs of damage, corrosion, or leaks.
While septic tank pumping is essential for regular maintenance, especially to prevent backups and overflows, septic tank cleaning provides a more thorough and preventive approach. By removing scum along with solids and sludge, you ensure that your septic system continues to function efficiently and extends its lifespan.
Signs You Need Septic Services
There are several signs it's time for septic services, including:
Wastewater backing up inside the house
Gurgling noises when flush or drain water
Bright green, spongy grass on the drain field, even during dry weather
Pooling water or muddy soil around your septic system or in your basement
A strong odor around the septic tank and drain field
Haven't had your tank pumped in the last 3 years
If you notice any of these signs, give our team a call to schedule your septic tank pumping or cleaning services.
How Often Should a Septic Tank Be Pumped?
Routine septic tank pumping is a critical aspect of septic system maintenance, ensuring its long-term functionality and preventing costly issues. But how often should you schedule this essential service?
In general, most septic tanks are designed to accommodate 3-5 years' worth of accumulated sludge before they start experiencing problems. To maintain a healthy septic system and avoid the risk of permanent damage and expensive repairs, it is highly recommended to adhere to a regular pumping schedule before reaching these maximum limits.
Our professional septic tank pumping service includes:
Complete Extraction: We thoroughly pump both the inlet and outlet sections of your septic tank, not just one end. This comprehensive approach ensures that all accumulated solids and sludge are properly removed, preventing blockages and backups.
Filter Cleaning: If your septic tank is equipped with an outlet-side filter, we also clean it during the pumping process. This additional step contributes to efficient wastewater treatment and system performance.
Distribution Box Inspection: If accessible, our technicians inspect the distribution box. This inspection helps us identify any issues or potential problems within your septic system's components.
By adhering to a routine septic tank pumping schedule and entrusting Creech's Plumbing with this essential maintenance task, you can extend the life of your septic system, prevent unexpected issues, and ensure the continued proper function of your wastewater treatment system.
Contact Creech's Plumbing Today!
At Creech's Plumbing, we offer both septic tank cleaning and pumping services to meet the unique needs of your system. Our experienced technicians can assess the condition of your septic tank and recommend the appropriate service based on its current state and your maintenance goals.
Whether it's time for routine maintenance, you're experiencing septic system issues, or you simply want to ensure the longevity of your system, our team is here to provide expert septic services. Reach out to our team today to schedule an appointment and keep your septic system in optimal condition.
---
Contact Creech's Plumbing at (252) 262-2708 today to learn more about our Wilson septic tank pumping & cleaning services!
---
Proud Members of the North Carolina Septic Tank Association
Trust the Experts!
Join Our Team!
Stacy & Sheryl Creech would like you to be a part of the Creech's family! Contact us today to get started.
Choose Creech's
We're Committed to Working With You to Provide the Perfect Solution for You
No Job Is Too Big or Too Small

Honest Service

Locally Owned & Operated

Tailored Solutions for You

Leaders in Technology

Customer Satisfaction Guaranteed