Large Capacity Septic Systems Based in Wilson
Let Our Septic Specialists Bid Your Next Project!
At Creech's, our team takes great pride in offering quality commercial septic services in Wilson and the surrounding Eastern NC counties.
Project Sample: Raven Rock State Park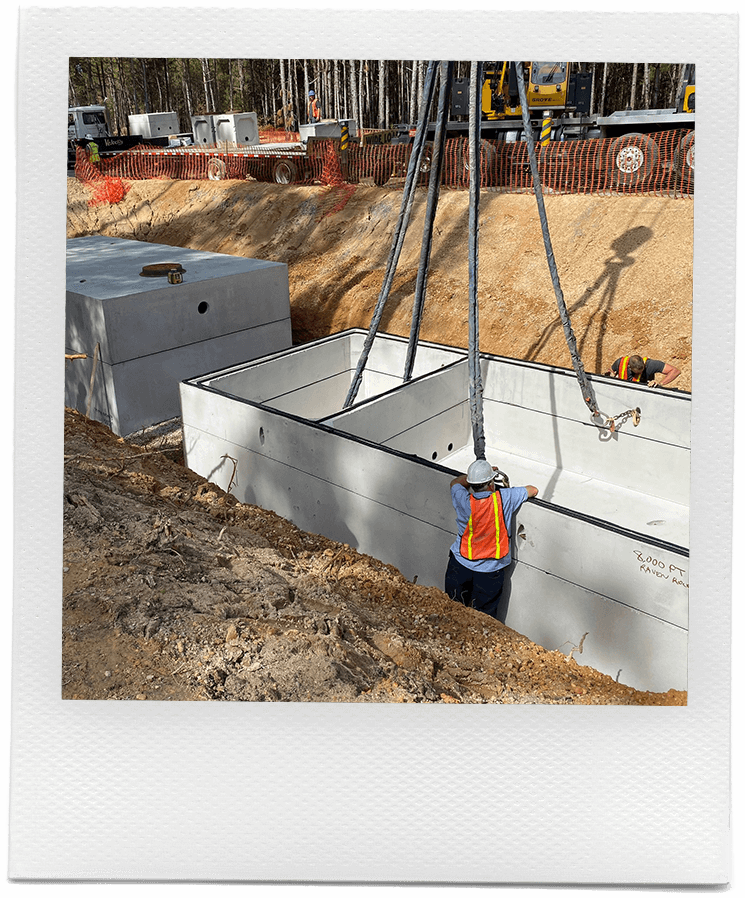 Our team worked with regulators and representatives to convert a gravel trench design to a gravel-less product saving approximately 30% on installation cost. We finished our portion of the project, utilizing recycled material, in a little over 14 days start to finish, project allowance was 45 days. Our technicians worked with manufacturers to design and build a custom control panel with monitoring to promote the longevity of the system by alerting maintenance staff of any alerts that may need attention. This system also logs all events for easier diagnosis should any problems arise. Throughout the course of the design process, we reviewed the project to find any potential issues or deficiencies in the plan. We then helped submit alternates for products to speed up the delivery of special ordered products that were not readily available.
You can expect:
Topcon hybrid layout system
As-built drawings on completion
Material procurement with special order and design capabilities
Design analysis and savings techniques
Industry collaboration between engineer, regulators, and manufacturer representatives to design and ensure proper specs and delivery time frame
Onsite construction and project management with continuous coordination with General Contractor
Aerial project photo progress and documentation for future reference
Landscape grade finished project on all excavation and installation
---
If you are interested in learning more about our commercial septic services in Wilson, give us a call at (252) 262-2708 today. We serve customers throughout Eastern North Carolina!
---
Proud Members of the North Carolina Septic Tank Association
Trust the Experts!
Join Our Team!
Stacy & Sheryl Creech would like you to be a part of the Creech's family! Contact us today to get started.
Choose Creech's
We're Committed to Working With You to Provide the Perfect Solution for You
No Job Is Too Big or Too Small

Honest Service

Locally Owned & Operated

Tailored Solutions for You

Leaders in Technology

Customer Satisfaction Guaranteed